Bio & Press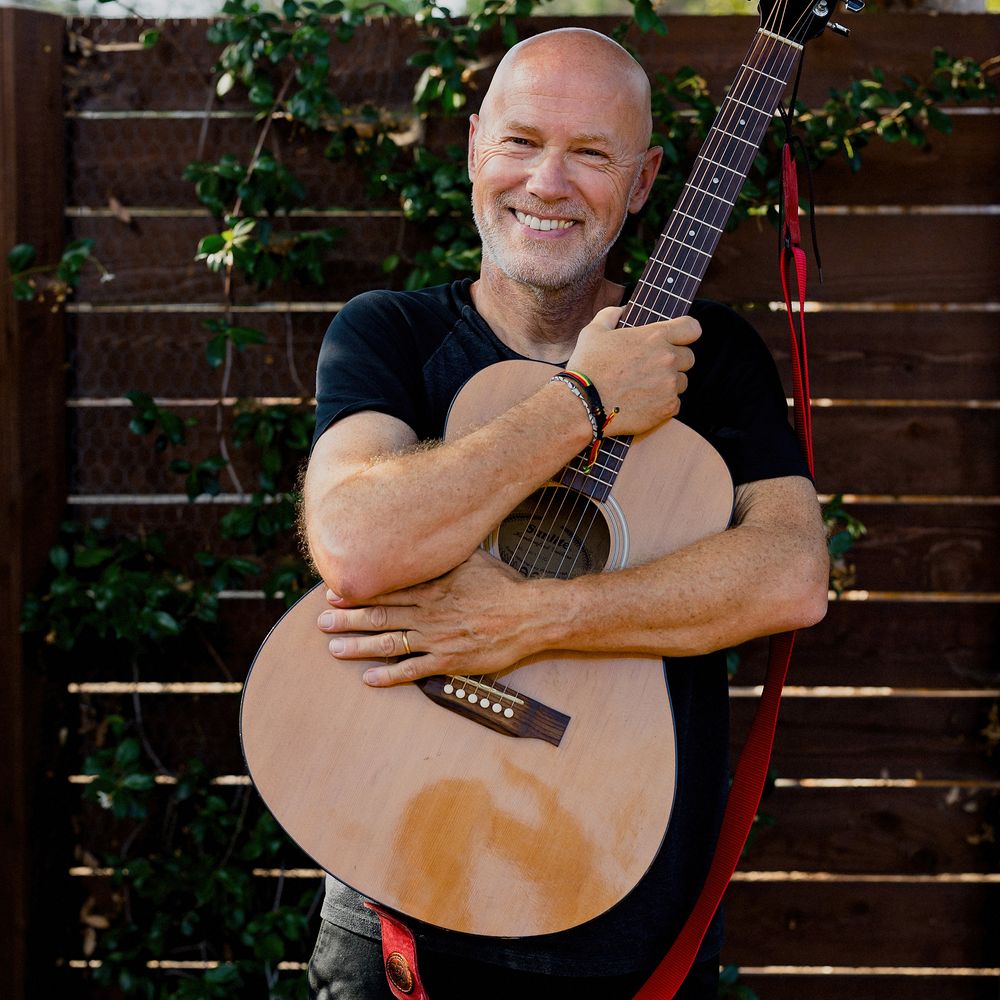 Pierre Englebert (b. 1962) played in bands in high school and college in his native Belgium before putting away his guitar for more than three decades and focusing on his family and career as a college professor. His kids grown up, he returned to his music and started composing again in 2019, and has since released five albums, which combine pop-rock, classical and singer-songwriter influences, with a focus on melody, original chord progressions, and rich harmonies. His lyrics are humorous, touching, and thoughtful. His entertaining solo public performances mix music with comedy and storytelling.
People say the nicest things about him.
"Arresting, unexpected and deeply funny, … witty and entertaining … attention to musical detail … complex chord structures and melodies …" - The Student Life, 2/3/2022
"Englebert knows his way around a tune, cast in a variety of styles …he's consistently turned out some lovely hooks … constantly shifting between silly and serious … nods to Queen … and the Alan Parsons Projects at times … ELO-ish" - PopRock Record, 11/22/2021
"I couldn't help but smile as I listened to whimsical lyrics … it's hard not to be smitten by his music … influenced by epic bands such as Queen, Pink Floyd, Peter Frampton, and ELO" - Claremont Music Guide, Winter 2022 Issue.
"elegantly arranged pop music full of sophisticated chord changes and voicings... sinewy vocal melodies, complex arrangements and interestingly layered production choices. Fans of Neil Finn and Crowded House, XTC, Barenaked Ladies or Jellyfish may find some familiar touchstones here." - Mick Rhodes for The Claremont Courier, 1/28/2021
"Brim with humor, warmth, and good will … catchy, inventive melodies propelled by natural, compelling harmonies. Pierre Englebert's songs reward many repeated hearings" (Thomas Flaherty, Professor of Music, Pomona College).
"Unique vocal phrasing and singing style … sensitive [piano] playing … and expert use of dynamics … one of Englebert's most charming attributes — his humor … an arresting vocalist, with a way of delivering a line that is quite unique, bringing to mind the great Colin Hay. On "Benign Bliss," … Englebert creates a shimmering, Paul Simon-esque chorus." (Mick Rhodes, Mick Rhodes and the Hard Eight)
"By far my favorite local musician … an exceptional pianist and guitarist and a prolific lyricist. I enjoy his live performances … which always makes me laugh …it's easy to be mesmerized (Rosemary Boone, "Miss Claremont")
"A great listen. [Pierre's] wry, yet thoughtful and sensitive lyrics are accompanied by lovely melodies—a testimonial to his ever-growing musicianship" (Ellen Harper, singer-songwriter, owner of Claremont Folk Music Center)
"Political scientist turned songwriter: Pierre Englebert Brings humor and heart to the stage... In his concerts, Pierre switches effortlessly between guitar and piano accompaniment, and takes his audience on an emotional journey through his songs. Whether it's a hilarious moment or a touching piece that brings tears to the eyes, Pierre's live performance are always a mesmerizing experience... [an] unforgettable night of music" (Pasadena Now, Feb 8, 2023)
About Pierre's album "Things Could Be Worse" (2023): "Pierre Englebert is an exceptionally talented multi-instrumentalist and gifted writer! "Things Could Be Worse" is brilliantly written, however not the kind of stuff you would listen to mindlessly in your car. Pierre's songs are so dense with lyrical imagery you'll need to sit and listen several times to appreciate them, or see him live to get an understanding of what's up."
Rome Can Wait is a freewheeling romp through unexpected chord & melody changes and train-of-thought lyric that are affectionally categorized as "nerd rock" because it's fun if your brain is engaged, but will knock you to the floor if you try to dance to it. His instrumental keyboard prowess is showcased on "I could have been a Sonata", while "Conspiracy" is timely & relevant…sadly. "The Pregnancy Test" isn't actually about lines on a stick, but rather a test of what humanity is really all about.
Every song in this collection requires at least a second listen, and is well worth it. I highly recommend checking out "Things Could Be Worse". You'll want to buy or download some of these because you will find something different every listen!" (Jimi Yamagishi, TheSongnet.org, October 2023)